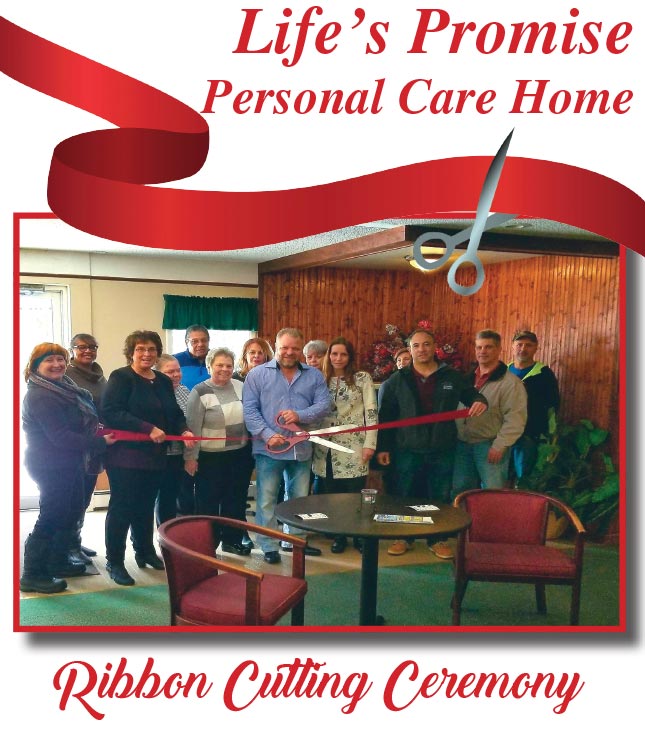 On Saturday, January 13, 2018, the Mountain Laurel Chamber of Commerce (MLCC) hosted a ribbon cutting ceremony for Life's Promise Personal Care Home in Stahlstown. Inclement weather didn't damper members of the MLCC and the community from coming out to tour the new facility.
Owner, Jim Stambaugh, said, "Life's Promise is a resort style senior living with a feel of home. A place where both residents and their families can enjoy."
Everyone at Life's Promise would like to thank those in attendance for taking time out of their busy day to see and hear what Life's Promise has to offer. Special thanks to fellow members; G&D Market, LHTC Broadband, Living Treasures Wild Animal Park, Out of the Fire Cafe, and Sarnelli's Corner for their generous contributions to the ribbon cutting.
The MLCC wishes Life's Promise Personal Care Home continued success in the coming year!