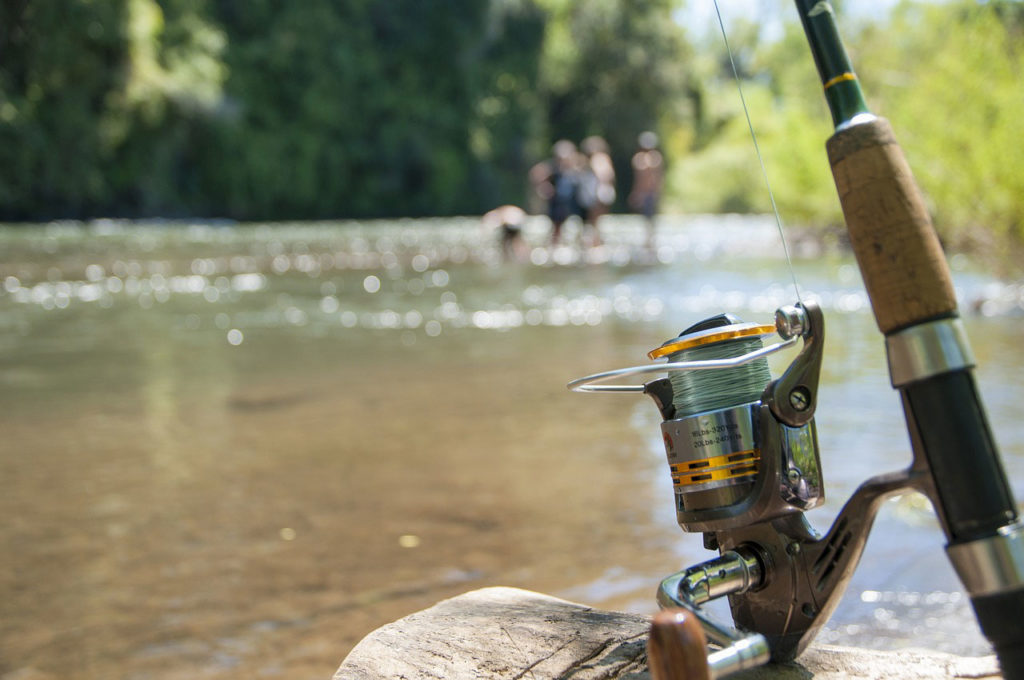 Give a man a fish, and you feed him for a day. Teach a man to fish, and you feed him for a lifetime.
With the last days of winter fading away and local rivers and streams flowing once again, many are eagerly anticipating the opportunity to sit back, dip their lines in the water and welcome a new fishing season.
April 13th is opening day of the 2019 season, and thousands of avid and novice fishermen and women will flood the Laurel Highlands waterways for "the one that got away."
With more fishable miles of waterways than any other state in the continental US, Pennsylvania offers a diverse variety of fishing opportunities, and the Laurel Highlands is a prime location to get your fishing on. Home to eight state parks and countless creeks, streams and reservoirs, the region attracts many locals and visitors alike who wish to participate in the age-old activity. From casting the line to reeling in the last catch of the day, fishing is a great way to unwind from the hustle and bustle of everyday life. It is a relaxing hobby that can be enjoyed by all ages. Generations of family members often come together to experience this annual rite of passage in the great outdoors. It's an exciting way to bond and enjoy time together.
Fishing is much more than a way to put food on the table. Whether participating as a sportsman or a hobbyist, it is a fulfilling activity enjoyed by many. Over 600,000 PA residents obtained fishing licenses last year, according to the PA Fish and Boat Commission.
For some fishermen and women, the experience is all about relaxation and comradery. For others it's about technique and the thrill of the hunt. Whether fly fishing, wading through the water, or hoisting a rod and reel, fishing is a fun activity that allows for a shift of focus to the present. It promotes a sense of well-being and encourages the participant to unplug and unwind.
To make for a smooth experience this fishing season, fishermen and women should be sure to obtain a fishing license and be familiar with the regulations of the waterway they plan to fish in. In addition to fishing supplies, items such as rain gear, sun block and warm clothing are recommended.
A fishing license can be purchased online on the PA Fish and Boat Commission website or in person at a license-issuing agent. Cost is $22.90 for an angler over 16 years of age. To fish for trout, a trout stamp (which costs roughly $7) is also required. No license or permit is required for anyone under 16.
Now grab your tackle box, bait your hook and enjoy a peaceful and successful 2019 season. Happy Fishing from the Mountain Laurel Chamber of Commerce!