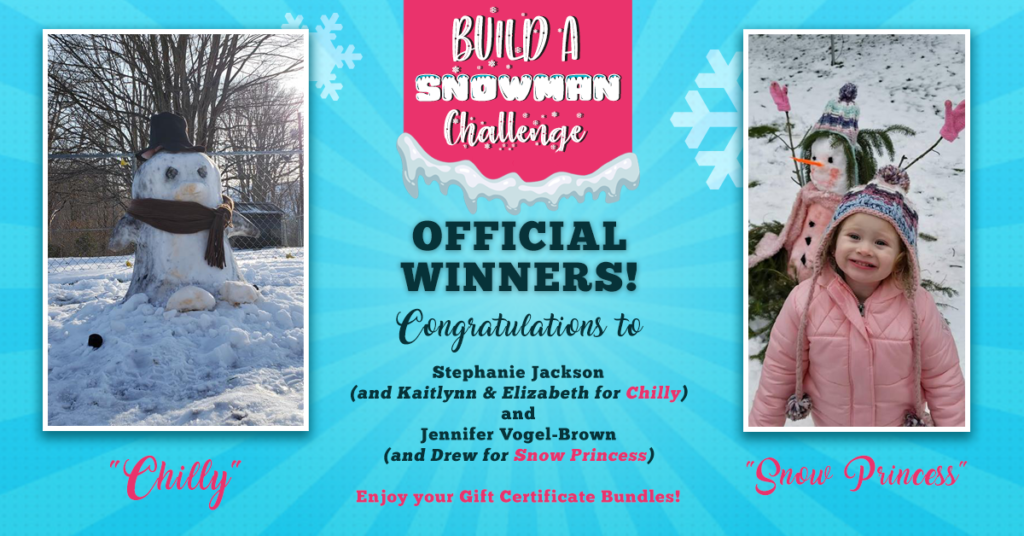 CONGRATULATIONS to Stephanie Jackson and Jennifer Vogel-Brown for being our randomly selected winners of the Build a Snowman Challenge! Stephanie submitted "Chilly" the Penguin built by Kaitlynn and Elizabeth and Jennifer submitted "Snow Princess" built by Drew. Great job, girls! We can tell you had ❄ SNOW MUCH FUN! ❄
Both winners will receive: gift certificates for two for Hazelbakers Canoe and Kayak Rental at Laurel Hill State Park, as well as gift cards from Dairy Queen, Sarnelli's Market, Beer,Wine,Liquor & Cigars, G&D Market, and a gift certificate for Shari Bukovac Bookkeeping.
Stephanie, Kaitlynn and Elizabeth will also get One Summer Pool Pass for Laurel Highlands Campland.
Jennifer and Drew will also get a gift certificate from Hazelbaker's for a canoe trip from Dawson to Layton.
Congratulations again to our two winners and THANK YOU to all who participated and got out to enjoy the snow in the Laurel Highlands!