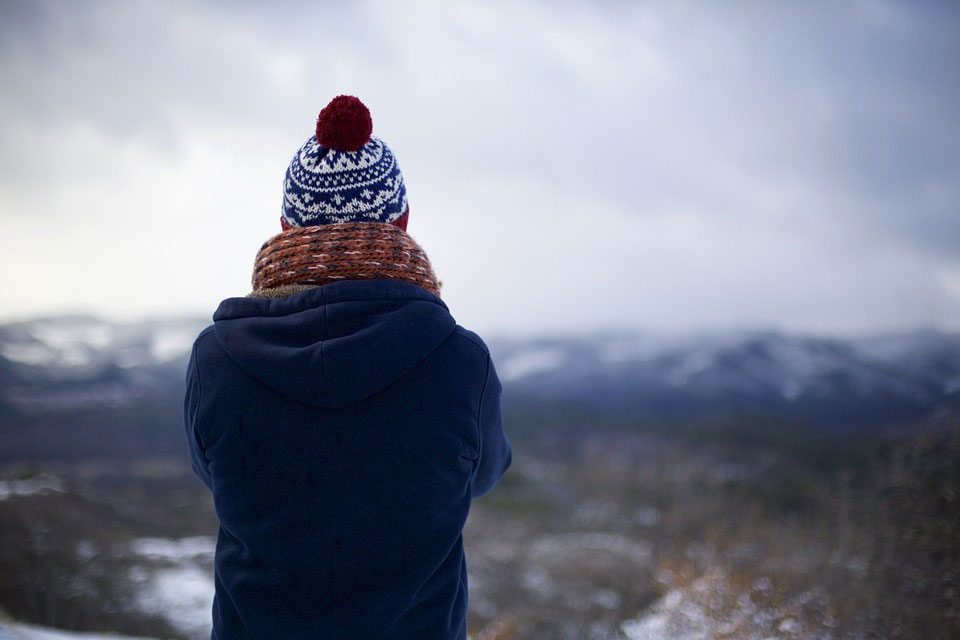 With the shortest, coldest and darkest days of the year upon us, many of us find ourselves feeling a bit sad and ho-hum. The fun holiday festivities have ended and the cold, dreary days just.won't.stop.
Experts at the National Institutes of Health say the so-called winter blues are fairly common and are usually marked by feeling more down than usual, sad, or less energized.
The good news is boosting your mood and energy level can be as simple as bundling up and getting outside.
A daily dose of fresh air and exercise make everyone feel better and it's important – for our health and our sanity – to make that extra effort to get outside. Sunlight exposure increases Vitamin D and serotonin levels, kicking the production of feel-good chemicals into action.
It can be challenging to make yourself spend time outdoors in the winter months if you're not one to hit the slopes. While some people live for the thrill of winter activities and embrace the snowy months, others fight to get through it and adopt hermit-like tendencies.
An early-morning walk or lunchtime stroll may be just the thing you need to regulate your body's natural release of hormones. It will help you feel more energized and put some pep in your step for the rest of the day. Find creative ways to enjoy time outside such as making snow paint (simply add food coloring to water and put it a spray bottle) or take a blanket and cup of hot cocoa and sit outside on your front porch to take in the beauty of the season. Once you've spent some time outside, consider a few fun indoor activities to keep your mood in check – watch a comedy, plan a fun game night with friends, complete a home improvement project or take up a new hobby such as crossword puzzles or painting.
The winter blues can leave you not only feeling down in the dumps, but they can also send you into the vicious cycles of rummaging for sweets. Put away the leftover cookies and don't resort to simple carbs, like white rice and bread, which quickly raise blood sugar, flood you with insulin, and then drop you in a hole. Experts recommend watching your caffeine intake as well. Stick to foods that boost your energy level such as combinations of complex carbs and lean protein like low-fat cheese and whole-grain crackers, whole fruit and a handful of nuts, or a low-fat granola bar.
Beating the winter woes may be a struggle, but before you know it the first signs of spring will be peeking though and the Laurel Highlands will once again be brimming with life. Until then, try to keep a positive mindset and enjoy the beauty surrounding us.