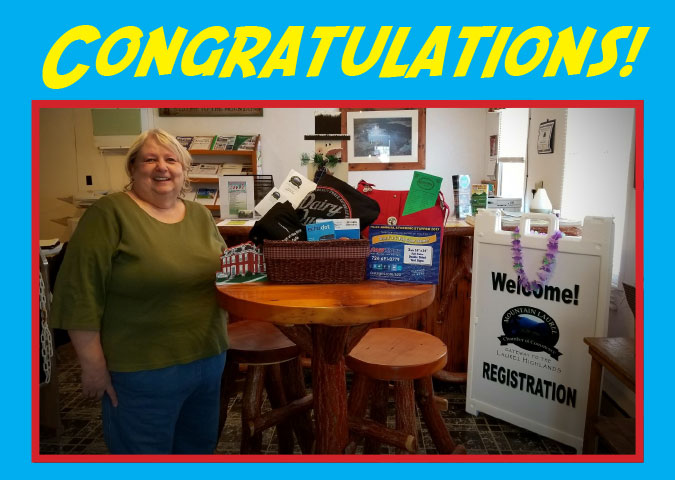 The MLCC wishes to thank Leeann Evans of Connellsville, PA, for purchasing tickets to this year's stocking stuffer giveaway and to congratulate her for being the lucky winner!
Although Leeann has always heard how awesome the ticket was, this was her first time to actually purchase them. Leeann's sister, Becky Ohler, who lives in the area and rents a storage unit from Shari Bukovac told Leeann about the ticket. Leeann thought, "This is a nice ticket, I should probably help the chamber out and buy a couple." She jumped in her car and drove to Shari Bukovac Bookkeeping to buy 3 tickets. Leeann is excited to share her winnings with her family and will be taking her grandson to Caddie Shak this summer.
The MLCC wishes to also thank everyone who purchased a ticket and all local businesses and establishments that helped sell tickets. We couldn't do it without you!
Special thanks to our members for supporting our efforts with FABULOUS donations!